Stopping asking why and start getting results with these social media for business tips
Barely a week goes by without a client or business owner asking me 'Why use social media for business?' or 'Do I have to do social media?'.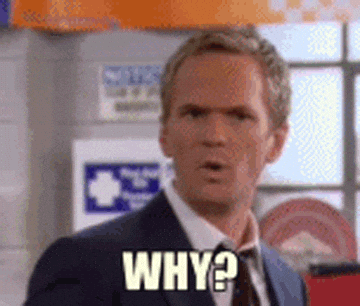 In short, no you don't have to do social media, but you REALLY should if you want to stay in or grow your business.
Social media is undoubtedly one of the most effective as well as underused marketing tactics for small businesses.
However it's also one of the most misunderstood, confusing and overwhelming tools.
Many small businesses report that social media is beyond their resources and it's difficult to understand return on investment.
The truth is that social media marketing can help business in many ways.
Here are our top 5 social media for business tips (or compelling reasons to do it).
1. Everyone else is doing it
At risk of sounding like a petulant teenager, the fact that (practically) everyone else is doing social media IS a good enough reason you should be using it.
Before you go into parent mode and ask, 'If everyone was jumping off a cliff would you?', consider this: rewind about 15 years ago, businesses were probably asking, 'why do I need a website?'.
For the same reason we no longer need to rely on smoke signals and beating drums to communicate, we need social media if we want to stay connected to our customers and people that matter.
Just as it's widely accepted that we do need an online or web presence to do business in the modern world, times change and will continue to do so, and your business and communication need to evolve with the times.
Whether it's your customers or competitors, everyone else is already doing it and if you don't it's a lost opportunity.
Still not convinced.
The latest Sensis Social Media Report found that 69% of Internet users have a social media profile with Australians now spending more than half a day per week (12.5 hours) on Facebook alone.
"This should be a wake-up call for businesses that aren't yet on social media – this is where your customers are, and this is where you can engage with them. This is especially pertinent considering frequency of access is increasing, with most consumers accessing social media sites every day or multiple times per day."
And people aren't just using social media to look at funny cat videos and for catching up with family and friends.
The Sensis report identified that 35% of users get information on news and current events from social media and up to 1 in 5 people (depending on the age range) are specifically using social media to follow or find out about particular brands or businesses.
Additionally, around a third of social media users are happy to see sponsored posts and ads from businesses, and not just from the businesses they follow. Around 43% will click on those ads on occasion.
Social media is particularly a deal-breaker for younger people and Generation Z (loosely defined as anyone born since 1995).
Digital Agency Loyaltic explains that businesses need to get on board with the networks their customers prefer.
"Snapchat might not be your preferred channel for communicating (if you aren't under 25) but it is growing to become a leading platform for the younger generation. To be a successful marketer, you'll need to learn the newest platforms before it is too late."
Don't get left behind when it comes to social media!
Like the legendary Wayne Gretzky said "Skate to where the puck is going to be".
The added benefit Loyaltic points out is that when you start to understand the new communication channels, you may actually start to understand your customers' behaviours better.
2. Social media is low or no cost marketing
Another big plus is that posting to social media enables you to reach large audiences for free (other than an investment of a little time and enthusiasm).
And if you do want to advertise on social media, it is significantly cheaper than most other advertising channels and can be incredibly targeted.
Advertising on social media, often allows you to target users who have visited but not purchased or taken an action on your website.
You can also target friends of your followers or people based on specific interests, location and demographics.
3. Get more web click-throughs and improve your SEO
Marketing news service Business2Community recently wrote about why social media is critical for improving your results in search engines and driving traffic to your website.
"SEO (Search Engine Optimisation) cannot be effective without well-executed content. And that's where social media marketing kicks in. SEO and SMM (Social Media Marketing) go together like peas and carrots.
"Social Media Marketing helps you to get your content seen, which in turn can substantially increase your number of brand mentions on the web… The better you promote your content across marketing channels, the more referring domains you will receive."
Founder of Digital Marketing services firm WebsiteFix, and leading digital marketer Vikas Rana,  agrees that social media marketing with SEO dramatically enhances brand awareness.
"Personally I use social media marketing as part of my overall SEO and digital marketing strategy, which has seen my site http://Websitefix.com.au leading local search rankings for SEO services. I have also used it successfully to help many small businesses gain more exposure in the online space and help them generate more revenue."
4. Better understand and connect with your customers
Another advantage of social media is that it enables you and your business to create a relationship with your customers.
Imagine giving your customers a behind-the-scenes or exclusive view of your business.
Use social media to add a sense of personality to your brand and team. Effectively using social media also makes it easier to learn about your audience via their engagement.
You will be able to see their needs and expectations first-hand and better target them.
5. It's word-of-mouth on steroids
Most business owners appreciate the power of referrals and word-of-mouth conversations.
Social media is word-of-mouth on a massive scale.
It has the power to create incredible brand ambassadors, with followers liking and sharing your content.
However this can be a little scary.
Author, speaker and social media thought-leader Nick Bowditch in his book Reboot Your Thinking explains that when he talks to small business owners about the phenomenon of social media and how it it has given customers a new voice and feedback channel for business  "some of them are terrified".
"'What if they say something bad about us?' They wonder. 'What if they don't like us?'
"Customers are going to say it anyway. They are saying it right now. But if they are saying it on a social medium at least you have the right of reply."
Nick points out that the obvious advantage for businesses is that now they also have the ability to publish their own point of view or rebuttal, and be part of a conversation that they would never have been part of before.
Don't forget social media is a completely different ball game
As a final takeaway, the biggest mistake business can make when it comes to social media is to treat it like other traditional marketing methods.
Social media marketing success relies on making meaningful connections with your ideal customers, key stakeholders and influencers through valuable and authentic content.
It relies on connections and two-way relationships.
Traditional marketing relies on pushing out messages, repeatedly and one-way communication – or selling messages.
Social media isn't about selling. It's about building the right relationship with people when they are in a 'social' headspace, so when they do get around to thinking about 'buying', you will be top of mind.
While there are opportunities for advertising, shopping and occasional self-promotional posts on social media, you need to look at social media as a word-of-mouth channel and a community.
Social media marketing is effective, but other than social advertising, leads should be expected in the same way you would expect from general brand awareness, networking and word-of-mouth activities.
You may not necessarily see direct and immediate leads from social media posts, but when done well you should experience the above benefits, for little or no financial outlay.
Learn more social media for business tips or download some more of our free resources – NO email address required here.